Hey everybody!
Haven't been fishing much but I have been busting out some serious art. Currently working on a logo for a client who is starting a guide service fly fishing for lake run browns and steelhead. I'm also working on a life sized portrait of a steelhead for a client. I'm actually waiting for paint to dry as I type!
Anyway, been wanting to do a walleye painting for a bit and I finally got to it. It's acrylic and roughly 14" x 11". Lot's of fun doing this one and I hope I captured the nasty nature of these truly awesome fish.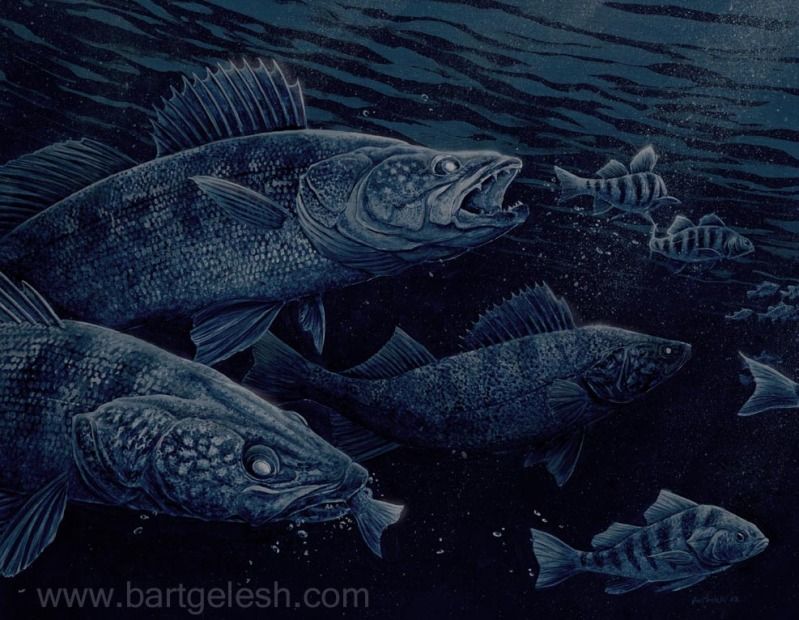 I have prints available if anyone is interested. Check my website for details. After I finish the steelhead I hope to get to a tiderunner weakfish painting I have been dieing to do for a bit now. I have some sketches I have been working out and I'm really stoked for that one.
Just wanted to drop by and show everyone what I have been up to. Cheers and thanks for taking a look
Bart Gelesh