So with cabin fever set in, what better to do than organize all of my tackle and show it off. I have aquired a good number of rods, reels, and definitly tackle over the past few years. Oh the money i could have saved.
Got the new rod rack set up in the garage, after breaking a few rods this was well overdue.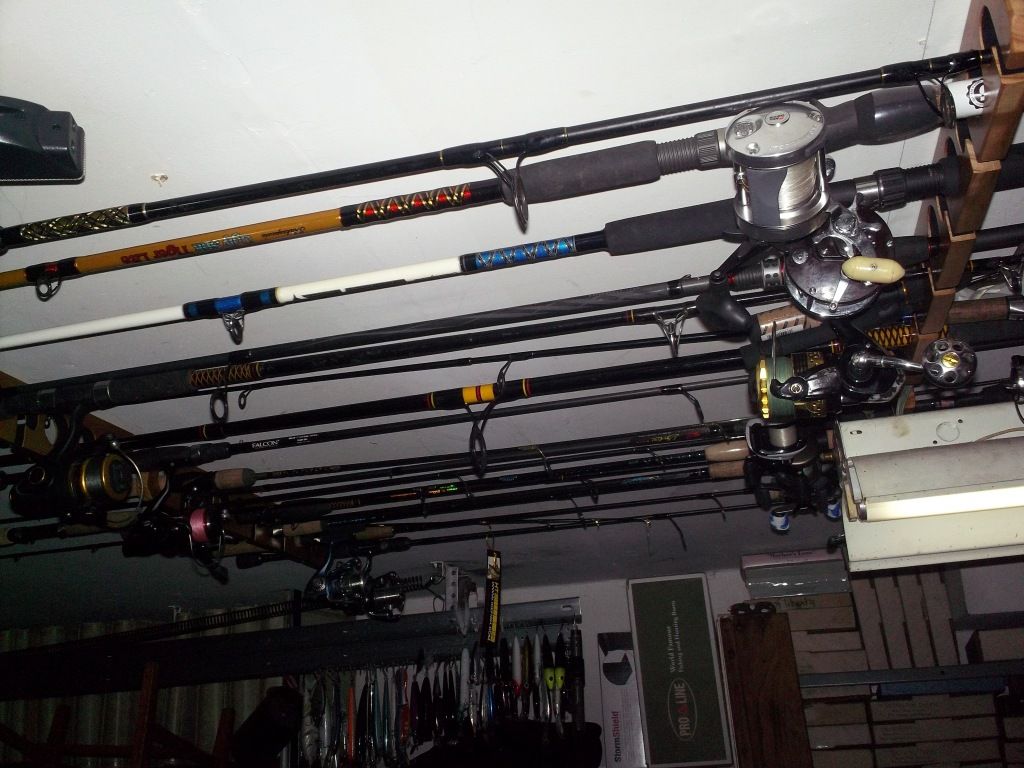 Have a solid aresnal of pieces. Hope to get a few more for carp, flatheads, and sharks. Come spring, I will have 5 baitcasting setups for casting artificals for bass and other predatory fish. Most setups are freshley spooled and ready to go.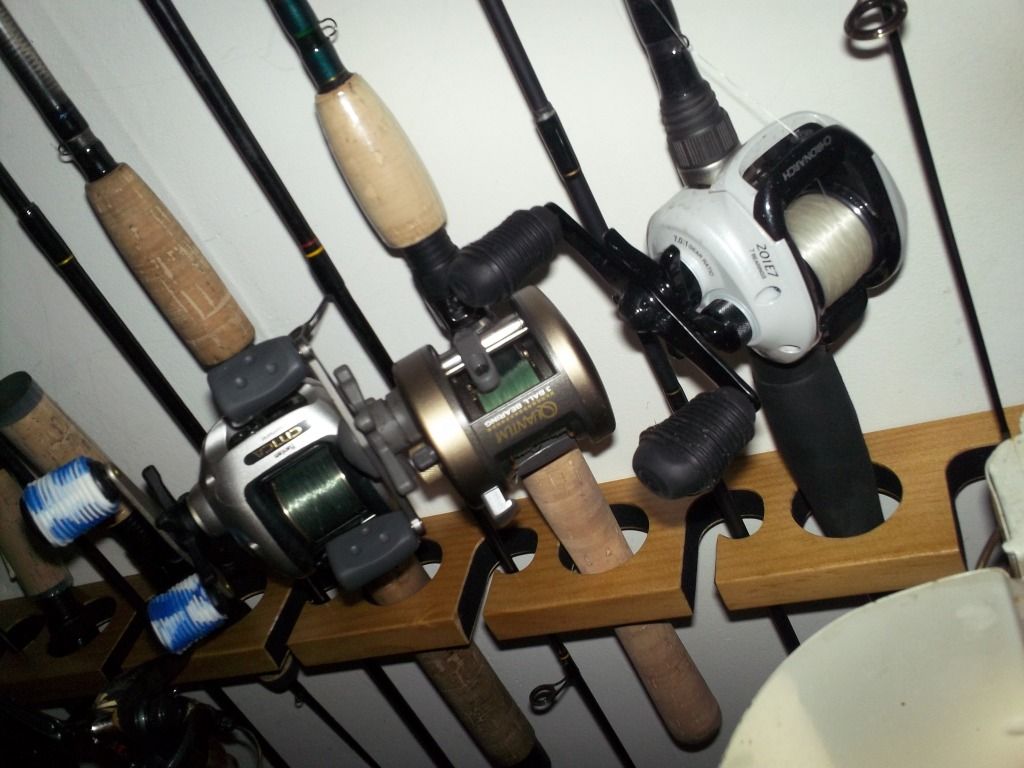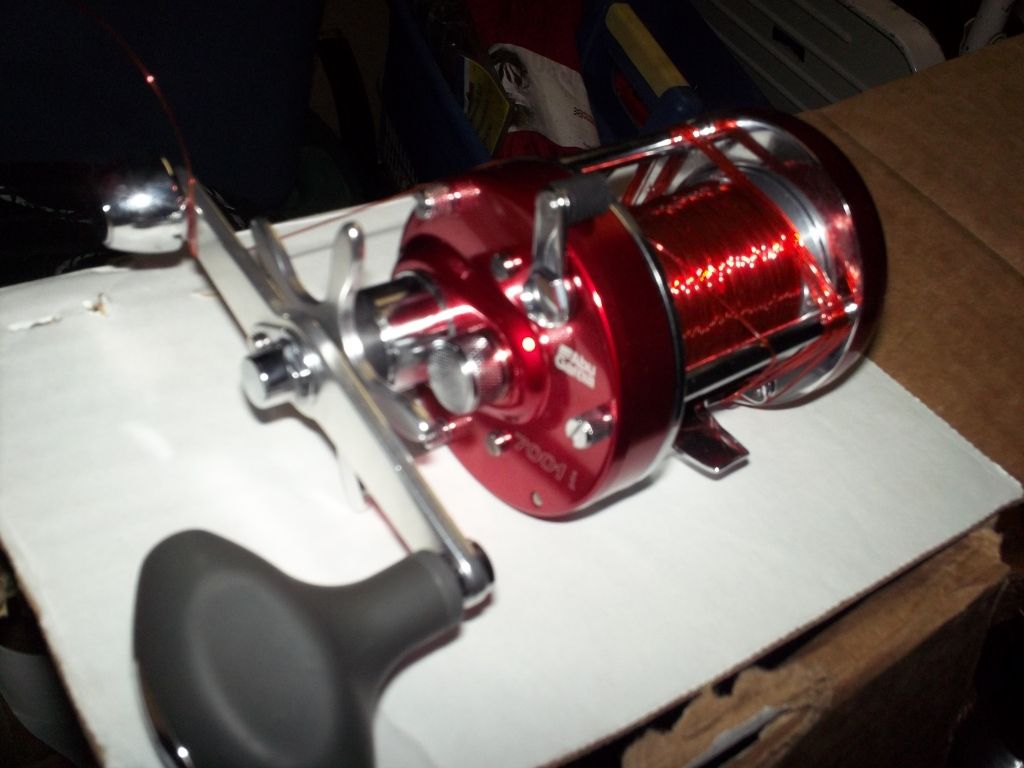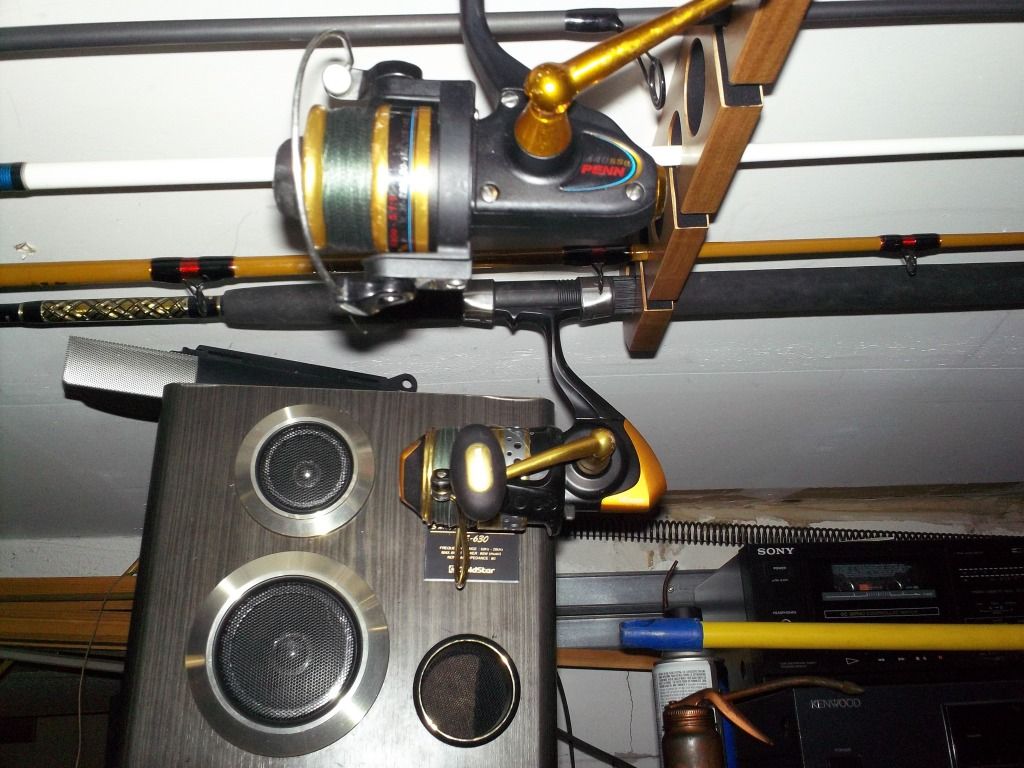 Found a Old New stock Pflueger reel. I truely love this reel, smoothest reel i have ever owned, i have many spools for it so i will be using it as a spinning setup for bass/pickerel, and shad on my noodle rod with 8lb mono, 10lb braid, and 6lb mono on the spools.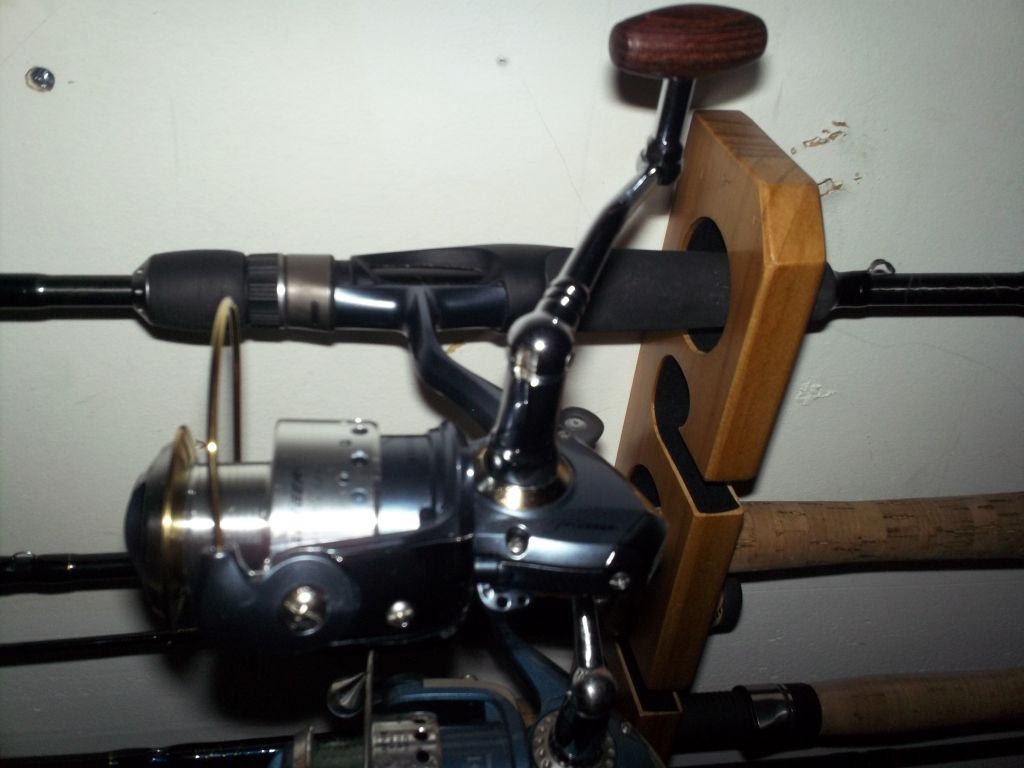 The Penn Fierce has definitly won me over. I have never had a problem with this reel and it has caught me many schoolie stripers up to 30" without any problems. The drag is smooth and the full aluminum body makes it super powerful and durable. With its $60 price tag, i would guarentee its the best reel on the market for the price. Currently my primary reel for jigging down the dam with a 3000 size, and i have a 4000 size for bigger plugs and topwater down there. Both spooled with matching 20lb power pro, there are very few fish i can land with these setups. I highly reccomend it.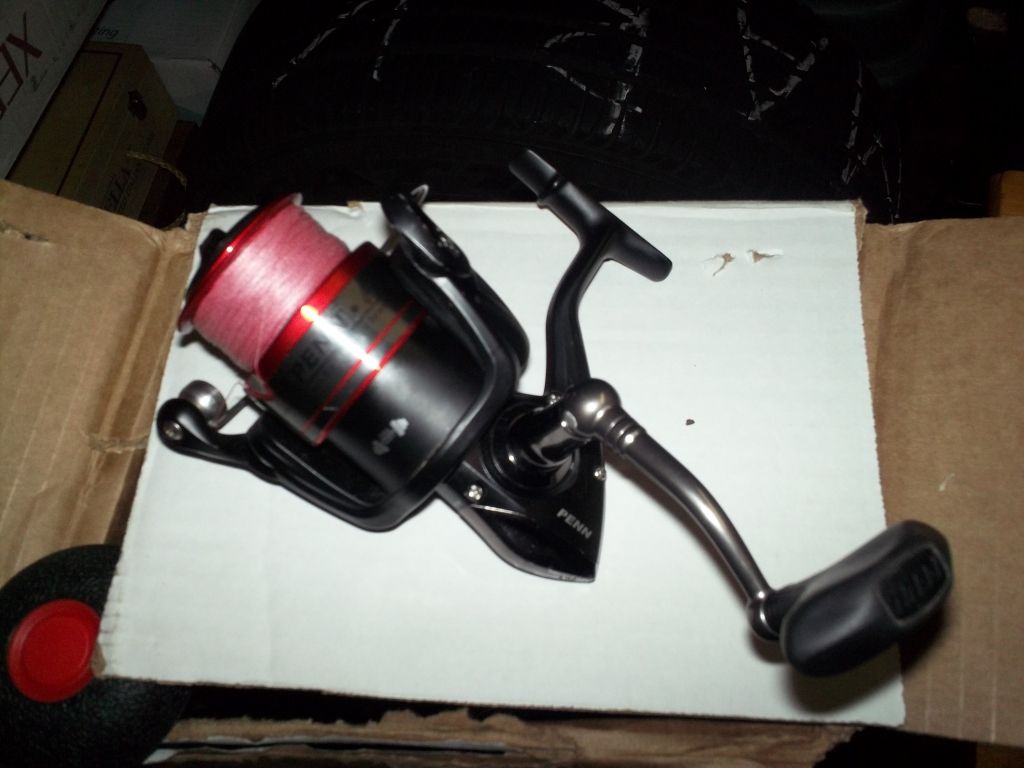 Now these are the older Citica Bantam baitcasters. I currently have collected 3 and hope to find more. They are awesome and work flawlessly for their age. Spooled with 15lb mono each. They are made with a one piece aluminum frame, and are great for casting bigger plugs and big spinnerbaits. I have landed all of my hybrid stripers this year on them, and they gave no play to these fish besides the drag i had set on them, true workhorses. I can easily cast over the dam with a swimbait from the ladder wall, which is a pretty long ways for a older baitcaster like these. If you are browsing ebay and see one of these babys, you should consider picking one up.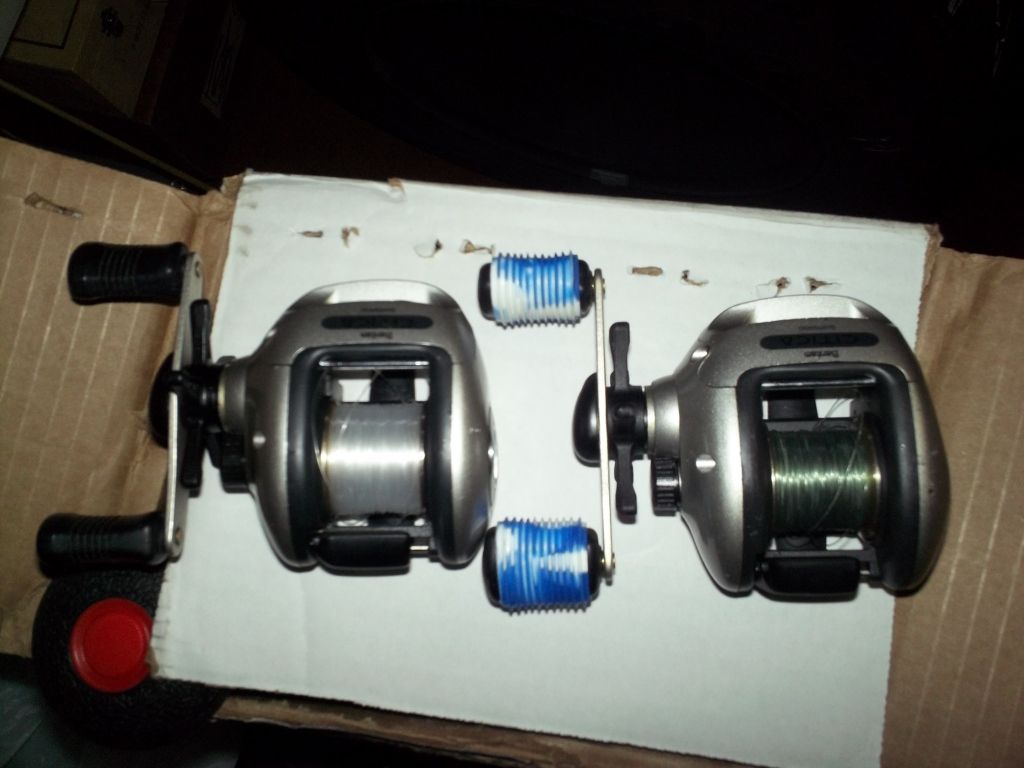 Totally ready for the shad run with my lot of darts, spoons, and weights.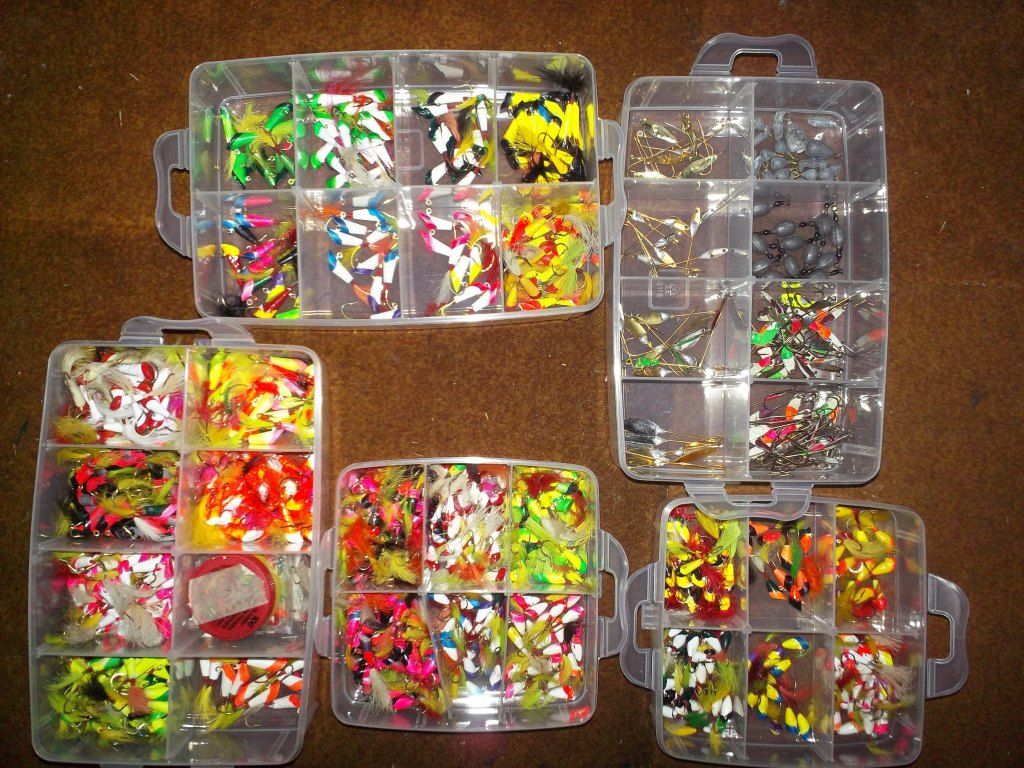 1/4oz and 3/8oz jig heads at the ready.
Tackle box, Tackle box, Tackle box.....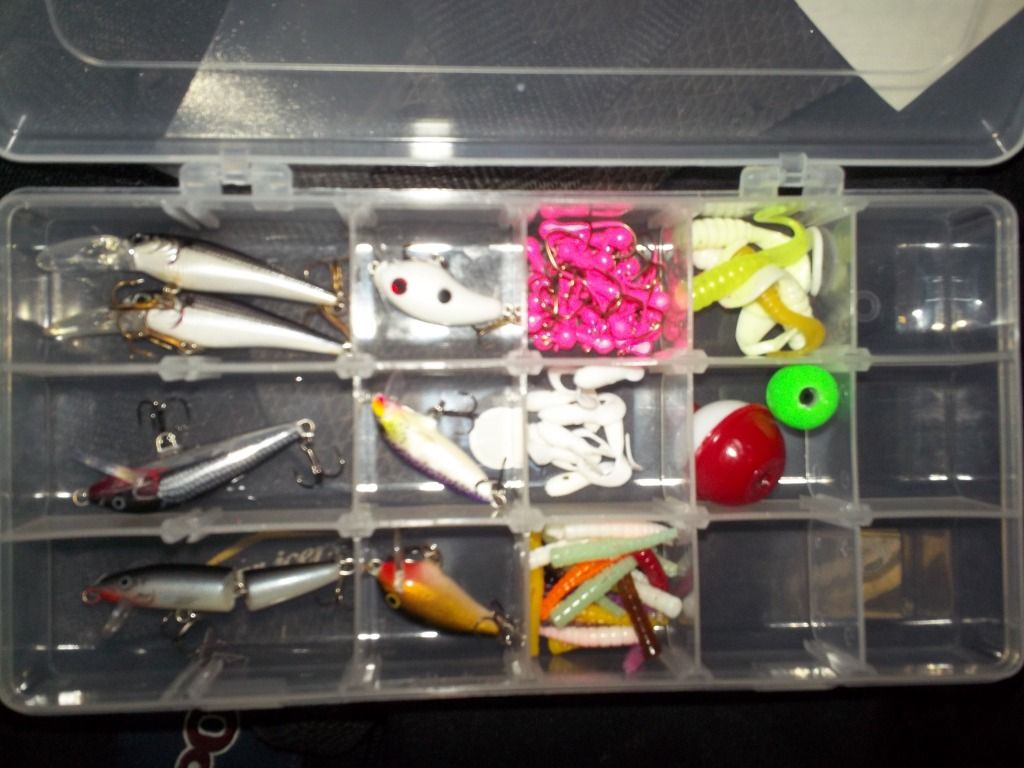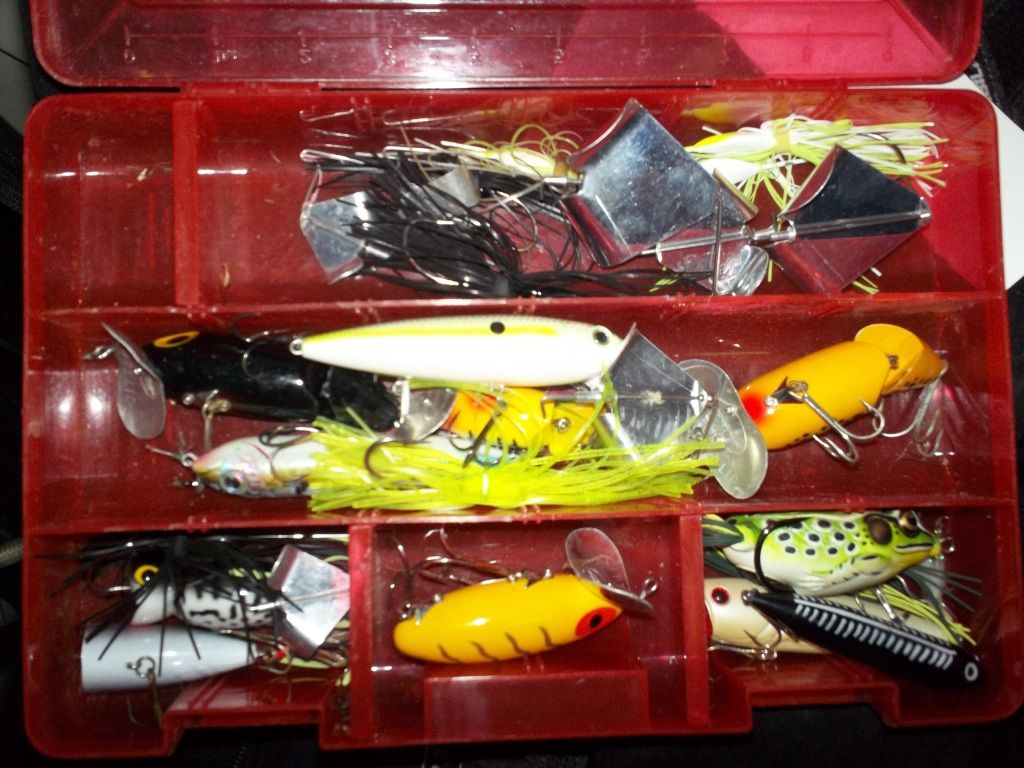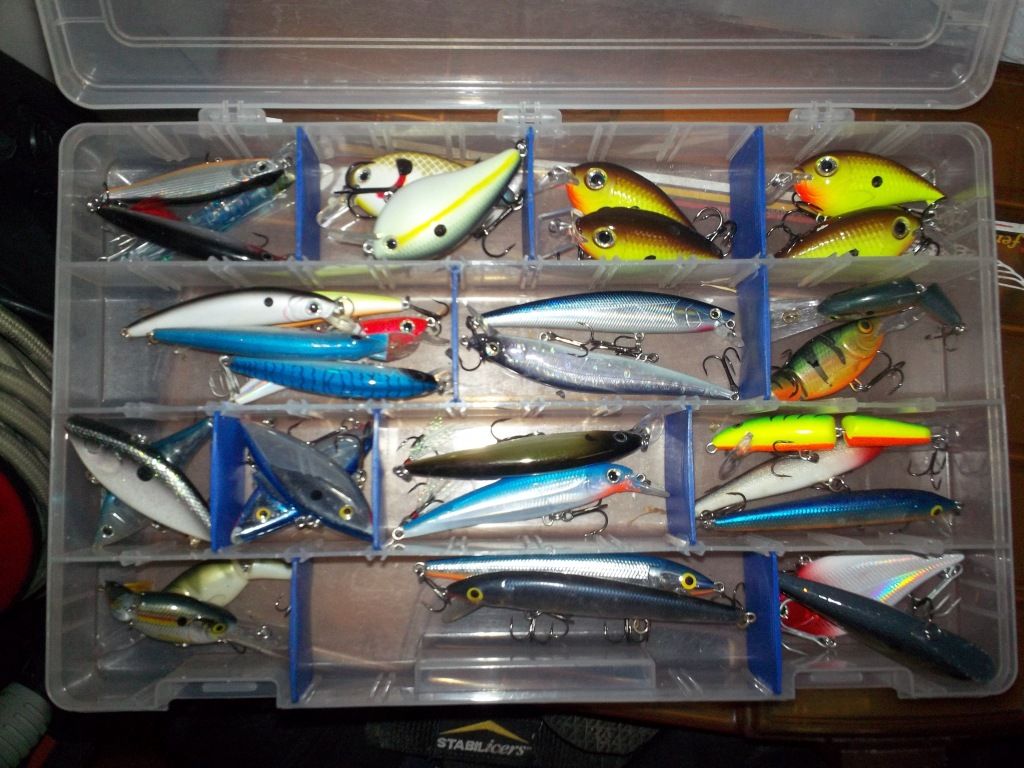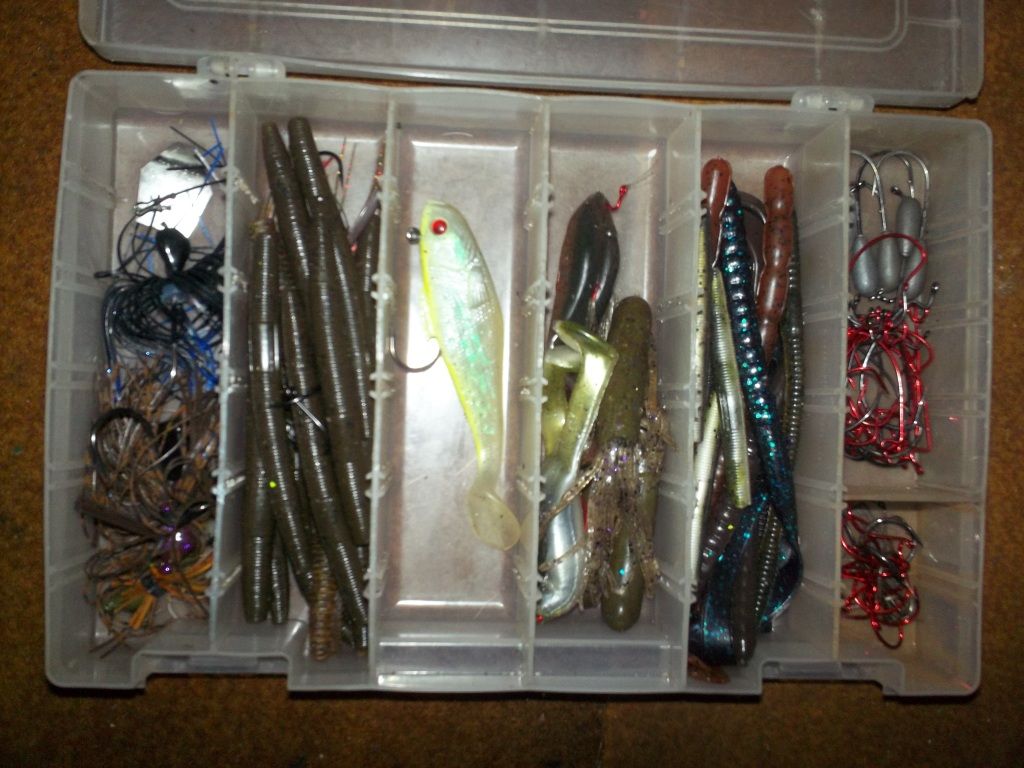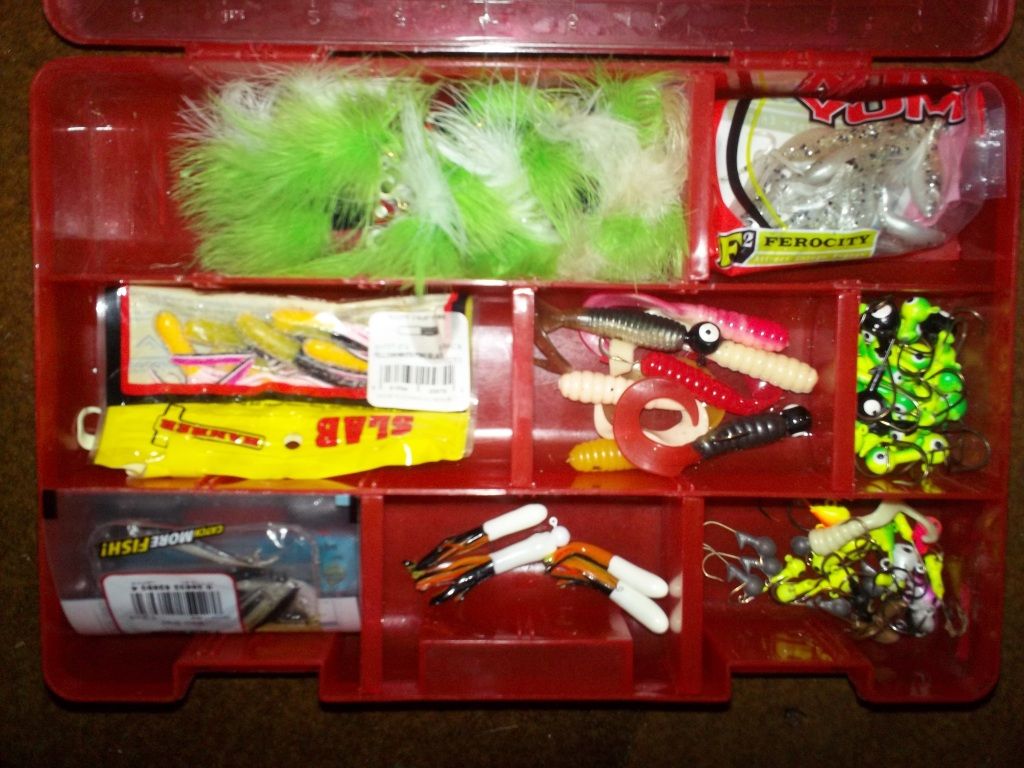 Got any old CD cases laying around? They make great spinnerbait holders.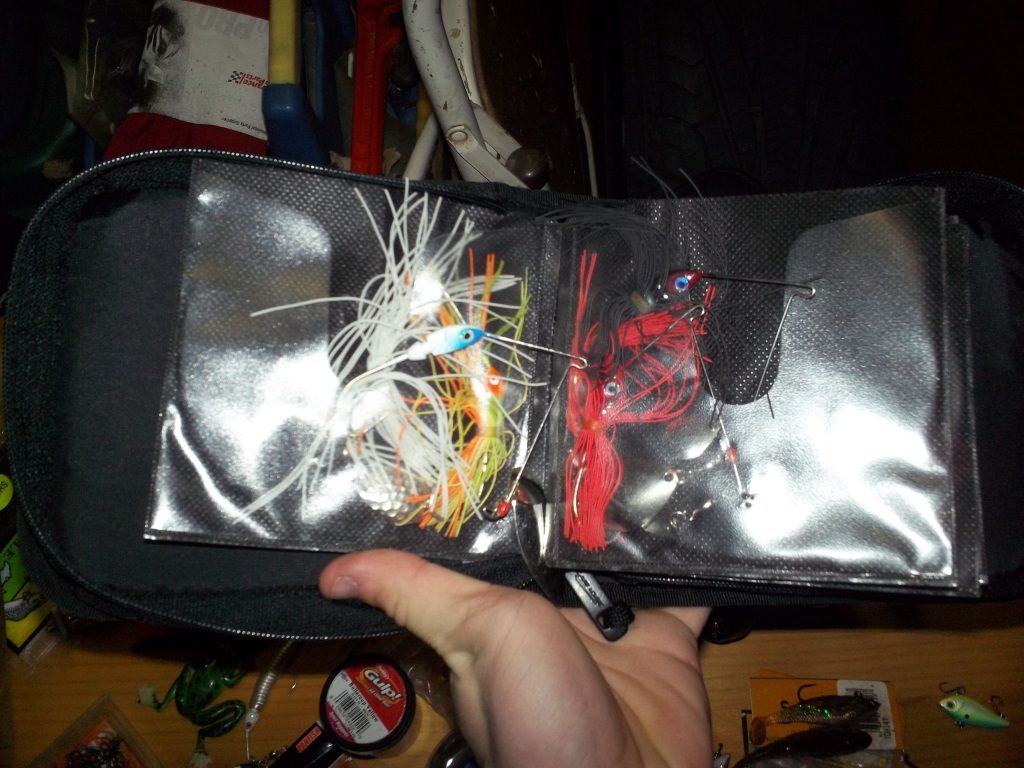 My plug collection is an ever growing wonder, hanging from the unused section of my garage door rails.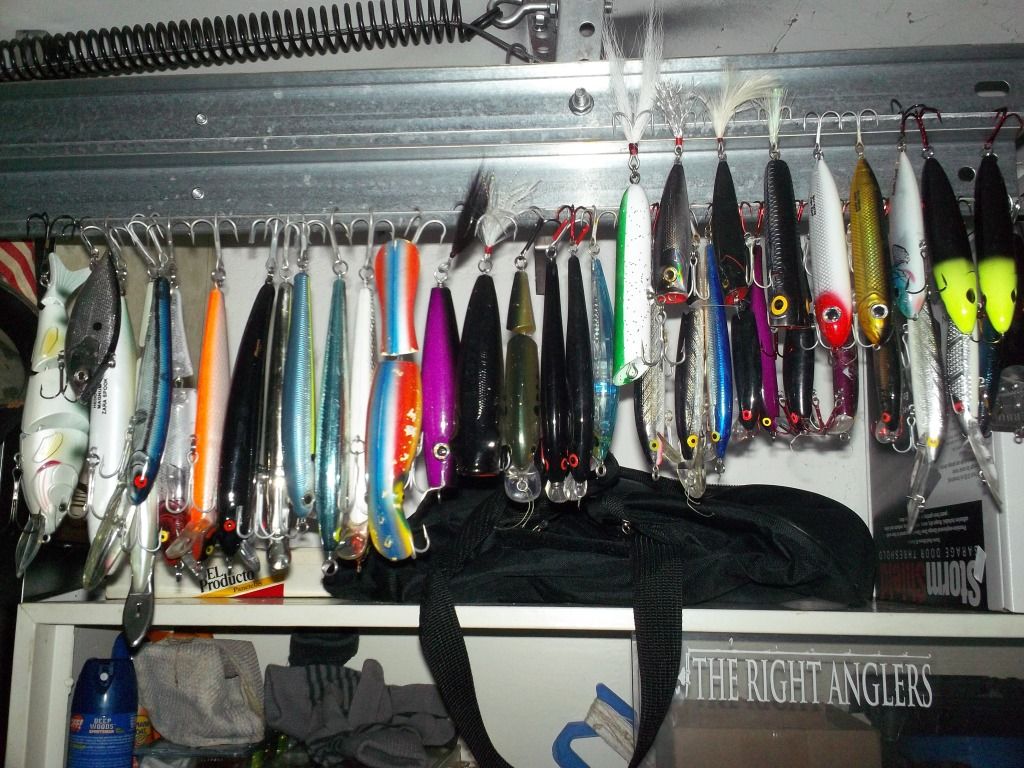 Got this for nothing this year......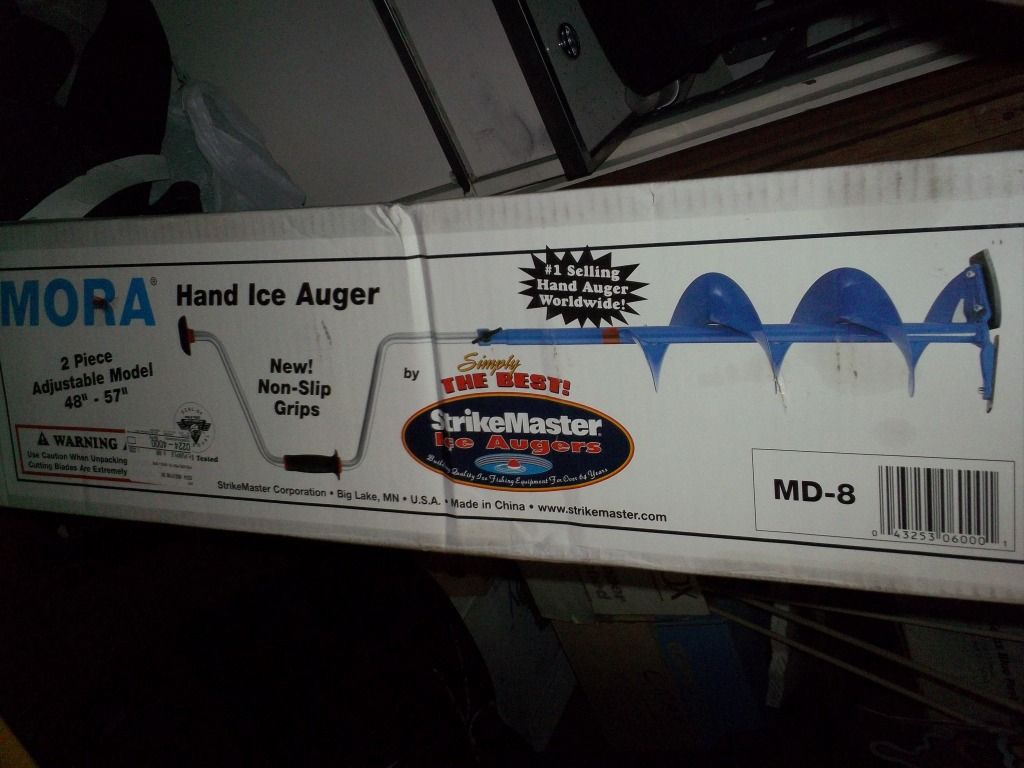 Walkies so me and my buddy can communicate when we split up on our kayaks or on foot.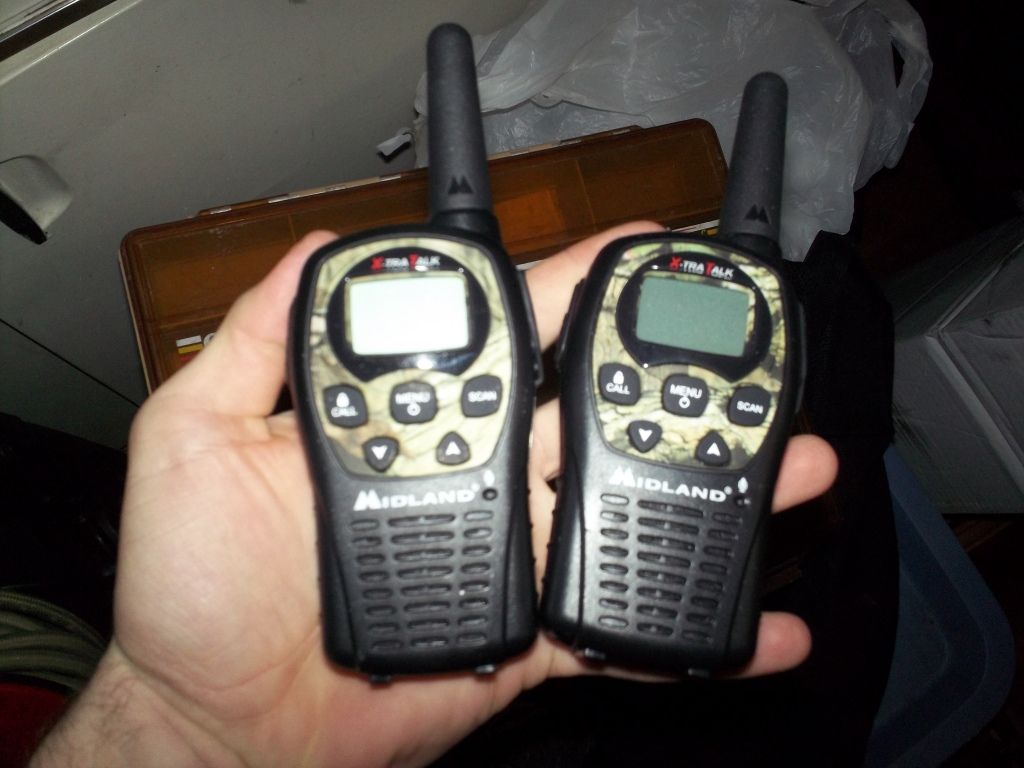 My basstics.
My collection of plastics and swimbaits for you know where
Anyone else got the fever?